COMPLETE RENOVATION OF AN ANCIENT APARTMENT IN THE CITY OF MILAN
A completely renovated private apartment in the city of Milan. Not only have we changed all the surfaces of the interior, we also changed the special layout. 
To accommodate a better layout and more liveable space. The new layout features a separate kitchen & studio and small garden.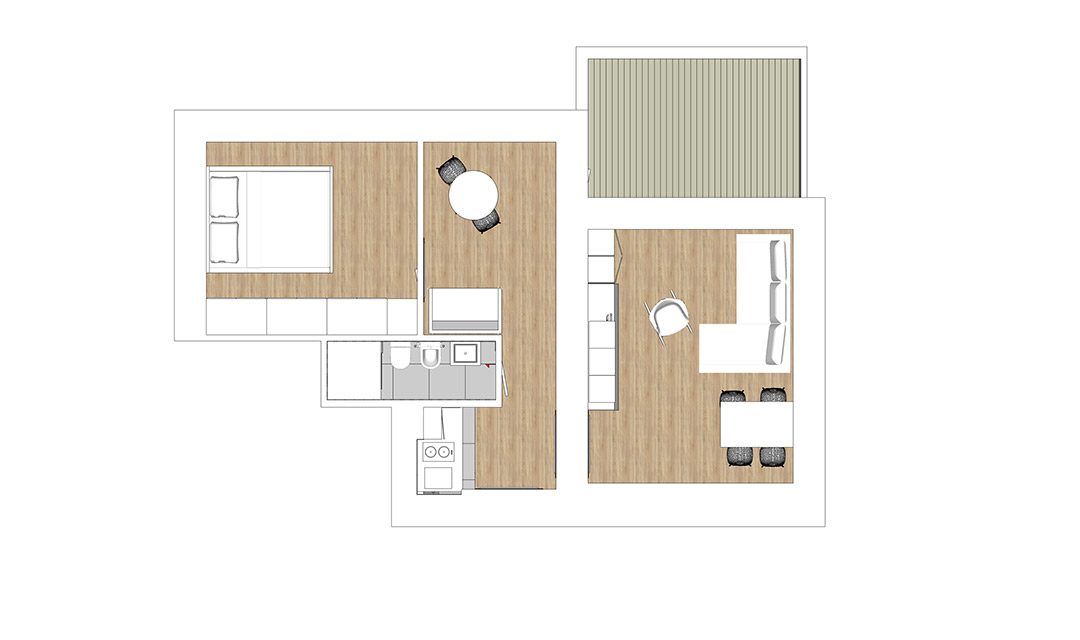 ARCHITECTURAL IMPRESSIONS